Rapid Response Restoration in All of Milwaukee
Call ERS immediately if you have standing water. Every minute counts. The water is actively seeping into the wood and plaster, driving up the cost of fixing your building.
We will be there in under an hour. This rapid response time can save you many thousands of dollars.
24/7 Emergency response


414-571-9977


FLOOD RESTORATION SPECIALISTS IN MILWAUKEE
CLEAN AND RESTORE YOUR BUILDING AFTER A DISASTER
Emergency Restoration Specialists has over 25 years of experience and 24/7 availability for flood mitigation and immediate disaster cleanup. It's no wonder ERS has become a household name throughout Milwaukee County. ERS helps home and business owners alike recover after disaster strikes. Our technicians are IICRC-certified, with the knowledge to perform nearly any type of home or building restoration. We provide clean-ups for:
Water and flood damage
Fire damage
Mold growth
Other Cleanup and Decontamination Sites
After a disaster, like a flood, it's important to take immediate action to prevent mold and mildew from growing in your home, causing irreversible damage to your structure.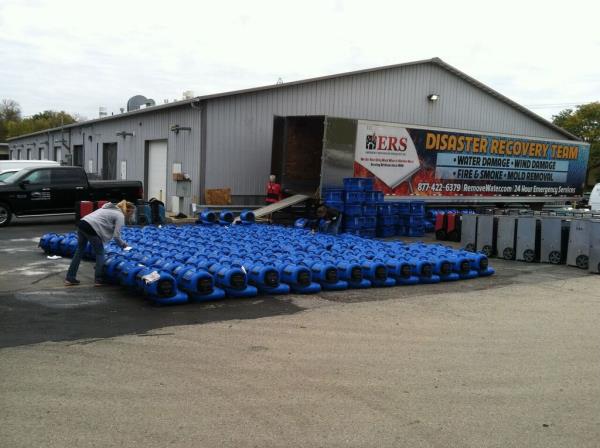 Taking stock of blower fans and other equipment. We have thousands.
WHAT TO DO AFTER A FLOOD
If the Milwaukee River overflows into your basement, or if your sump pump fails unexpectedly and you're suddenly faced with rising water in your home, there are a few critical steps which could help prevent lasting, serious damage. If you notice water is pooling in or around electrical systems, shut off your power immediately to avoid accidental electrocution. If the water is at all contaminated, any carpeting or furniture which has absorbed water should be thrown out. Then call the ERS restoration specialists as soon as possible. We work hard to dry and repair your home or building, including:
Water Pumping and Drainage
Injectidrying/Blow Drying
Floor, Wall, Ceiling Tear-Out and Replacement
Carpet/Furniture Cleaning
Mold Removal
Decontamination
After a catastrophe strikes, it can be incredibly overwhelming. The Milwaukee water removal specialists at ERS provide easy, painless services, giving peace of mind after disaster.
DON'T LET A DISASTER COMPROMISE YOUR QUALITY OF LIVING.
No matter what life throws your way, ERS works tirelessly to restore your property. From an unexpected fire in Shorewood, to flooding and mold removal in Whitefish Bay, our restoration contractors will help restore your home or business during the difficult times following a disaster.
MOLD REMEDIATION IN MILWAUKEE
Homeowners know that battling mold in your home is a never ending battle. Homeowners who are able to keep their house dry have the distinct advantage over mold growth.
But even the driest Milwaukee houses are at risk for water damage, which if left untreated, leads to potentially hazardous mold growth. If your property doesn't drain properly, if your plumbing is leaking, or if the vapor lock in your basement fails, you may soon have a mold problem. The worst part is that these silent problems let mold grow without your knowledge.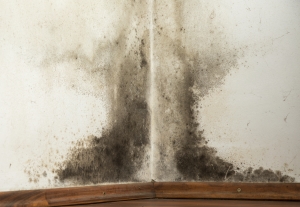 The chances are if you see some mold, there's much more you don't see. While small spots are treatable by homeowners, large areas of mold infestation need professional assessment. ERS' Milwaukee mold remediation specialists are ready to inspect your mold problem and get you started on the path to cleaner walls, ceilings, floors and heating ducts.
HOW TO KNOW IF YOUR MILWAUKEE HOME HAS MOLD
See it – if you can see, you have it. Testing for the type of mold is largely a moot point, because no matter the type, you'll want it gone.
Smell it – if there's an area of your house that tends to be damp, you'll likely smell musty odors. These combinations mean the chances of mold growth are high. Not all molds emit odor, and different people have different sensitivities to the smells. However, most people can accurately identify a mold smell when they smell it.
Feel it – For those with sensitivities to mold, having a mold presence in the home can be a real pain. Watery eyes, runny noses and even rashes can pop up on certain people with mold sensitivities. If you are living in a home with moldy smells and you constantly feel under the weather, you likely have a mold problem. Call ERS to start breathing easy.
ERS HELPS MILWAUKEE RENTERS WITH MOLD PROBLEMS
Approximately 39% of people living in Milwaukee are renters. So what should they do when they discover mold in Milwaukee rental property? Landlords have a responsibility to keep their rental properties in reasonable states of livability, and renters have rights when dealing with mold infestations in rental properties.
If your rental home, flat or apartment has a developing mold problem, consult with your landlord and call ERS for an inspection. We have a 100% satisfaction guarantee backing all of our restoration services.
RESTORE YOUR MILWAUKEE HOME AFTER FIRE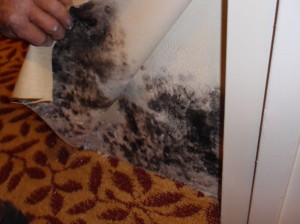 Thousands of Milwaukee homes are affected by fire each and every year. Even a small fire can cause a lot of damage, making your house unlivable. Flames can weaken the support of the structure while smoke can leave stains. Fortunately, ERS has fire damage restoration services to restore your home.
HVAC VENT CLEANING
If you have a mold problem in your home, or if you are finding it uncomfortable to breathe the air in your home or rental property, you may also have contaminated air ducts. Dirty air ducts and heating vents can lead to respiratory problems, especially for those with asthma or allergies. ERS offers complete HVAC vent cleaning to get you breathing easy.
MILWAUKEE FLOOD ZONE HAZARD MAPS
If your home is in or near a flood zone, your basement could be vulnerable to water infiltration. Check these satellite photos of Milwaukee flood zones from FEMA's National Flood Hazard Layer.