BAYVIEW FLOOD RELIEF SERVICES
EMERGENCY WATER REMOVAL AND RESTORATION
If your home or business in the Bayview neighborhood suffers flooding or water damage, call ERS water removal specialists as soon as possible. Our IICRC-certified technicians have years of experience restoring flood-damaged buildings. The longer you wait, the more expensive your repairs will be – contact us any time, day or night.
We offer 60 minute response times for flood cleanups within a 30 minute drive. Only 9 minutes from Holt Ave and 11 minutes from Becher St, our water removal technicians can be at your Bayview home faster than anyone else to pump out the water and start repairing the damage.
CONTACT BAYVIEW FLOOD RESTORATION EXPERTS FOR WATER REMOVAL AND DISASTER CLEANUP SERVICES.
ERS FLOOD AND WATER DAMAGE RESTORATION IS NEAR YOU!
We are located just south of Bayview in Cudahy, and will guarantee our arrival within 60 minutes of your flooding emergency call, 24/7. If you have a flooding emergency in Bayview, stop reading and call now! Every moment standing water is present in your home is costing you extra money!
Flooding can occur suddenly, even if your Bayview home is on the high ground. Sump pumps can fail, pipes can freeze and break in the Wisconsin winter, old plumbing can leak into walls, gutters can back up and prevent rain flow from being channeled away from your basement's foundation. ERS is the flood remediation specialists to call for all your water damage problems.
MOLD REMOVAL SPECIALISTS IN BAYVIEW
Being Milwaukee's first suburb, Bayview homes have a lot of history behind them. The houses the Bayview areas have been through a lot through the years, and some of the older houses have lived through wind, fire and flood.
When water damage strikes in your Bayview home, you can expect mold growth will not be far behind. Being vigilant against mold in your basement, kitchen or bathrooms is a great idea, but often the mold grows most behind the scenes, where you cannot view it. By time it's made itself known, it's likely widespread nearby.
ERS restoration services are experts at mold inspection and remediation .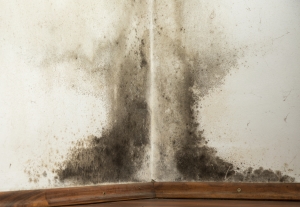 WHEN SHOULD YOU BE WORRIED ABOUT MOLD
Mold is present in nearly every home, and for the most part is relatively harmless. Small spots can be handled easily with basic household cleaners. When mold spots appear in areas larger than 3 x 3 feet, you may need to call ERS for an inspection.
Small amounts of mold will go largely unnoticed. When large mold colonies are present, however, Bayview residents may feel respiratory irritation and allergy flare ups. In some rare cases, molds carrying Mycotoxins can cause extreme health side effects, even death.
Contact the ERS mold removal specialists if you:
Recently had a home flooding
Have mold spots larger than a single isolated spot
Are experiencing abnormal breathing  problems or allergy flare ups
Smell mold throughout the house, even away from what you think the source is.
Discover new mold on furniture, books, carpets or in any new location
SMOKE AND FIRE DAMAGE REPAIR IN YOUR BAYVIEW BUNGALOWS AND COTTAGES
When homes catch fire in Bayview, the community comes together to ensure their neighbors' needs are taken care of. After the flames are out, the rebuilding process begins and the fire restoration experts at ERS begin their work.
House fires can change lives, so you need somebody in your corner to get your life back on track.